Recommendations: Bass Amps
There are lots of great amps out there. Here are a few I would recommend at different price points.
Any Amazon links help support StudyBass with a small commission at no extra cost to you.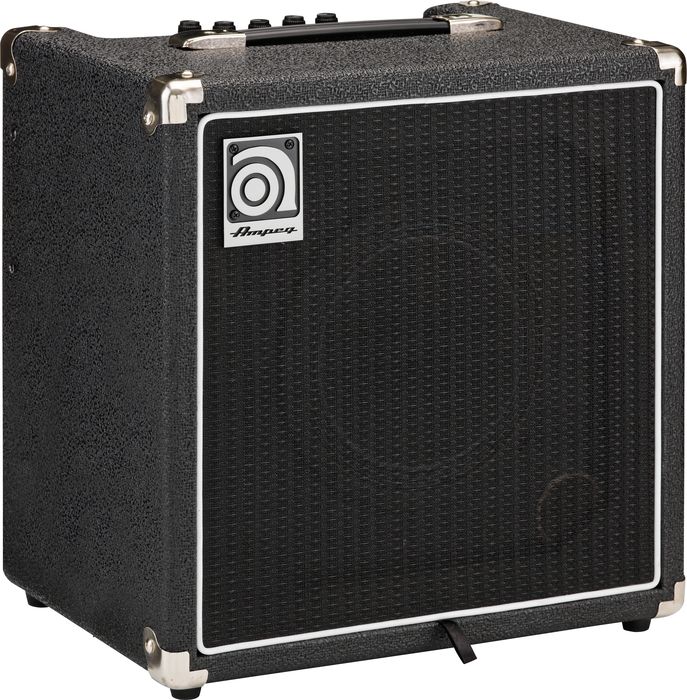 Ampeg Ba-108 25W 1X8 Bass Combo Amp Black
You're not going to get the world's best bass tone from any practice amp or much volume so you may as well go for as cheap as you can find. This Ampeg practice amp is decent for practicing at low volumes at home.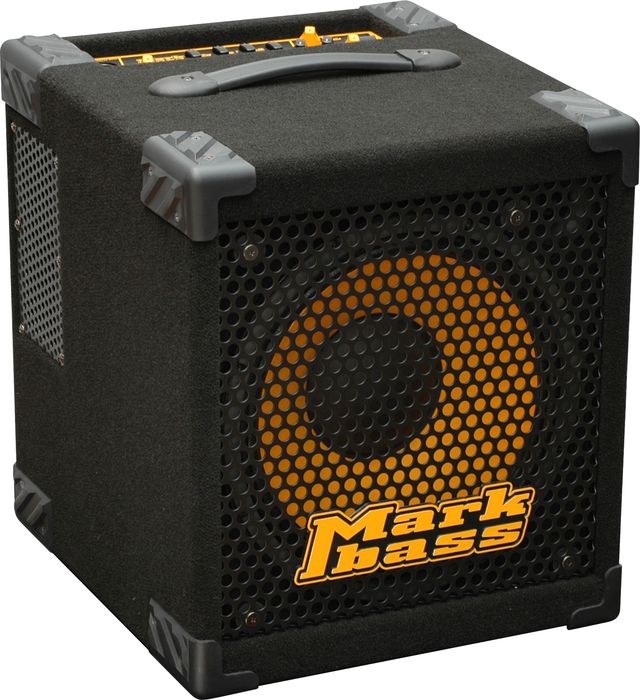 Markbass Mini Cmd 121P 1X12 Bass Combo Amp
This is a good amp for rehearsing with other musicians and small gigs (think coffee shop gigs). To play with others you need a lot of power (watts). For the money this amp gives you some decent power and excellent tone. You'll still want a higher wattage amp if you will play with a loud drummer. Markbass makes high-quality amps, and you're paying for quality here.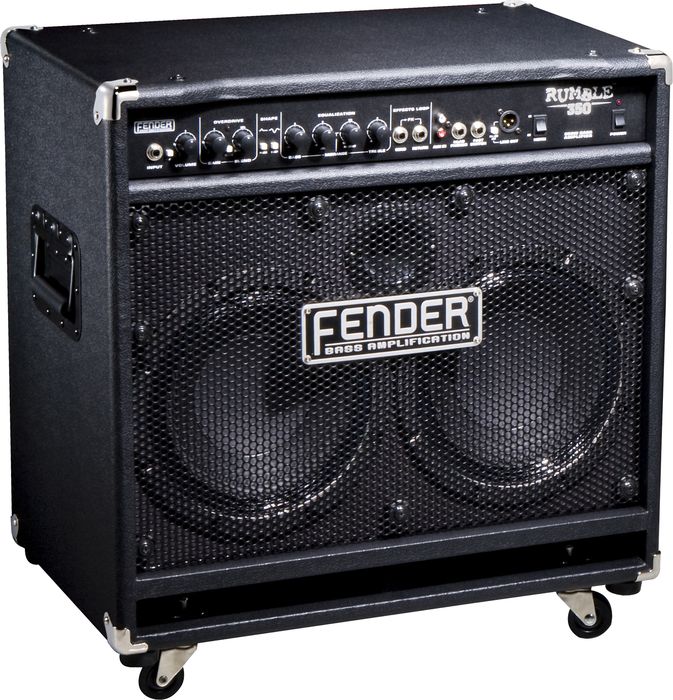 Fender Rumble 350 350W 2X10 Bass Combo Amp Black
This amp is going to give you more power to play in louder settings with a drummer. For the money, it's a good combination of power and tone. You still may be wanting more watts. You never want to use an amp at full power. You can damage the amp or get a poor tone. Playing without enough power can ruin your technique, too. You will pluck harder than necessary trying to hear yourself.
VOX AMPHONESBASS Active Amplifier Headphones
If you're worried about disturbing others when you practice, consider a headphone amp. You can plug your bass and another audio input (like StudyBass!) into these headphones. Just don't overdo the volume.
Electro-Harmonix Headphone Amp Portable Practice Amp
Another good headphone amp is the Electro-Harmonix Headphone Amp. This one does not have a separate audio input. You'll only hear your bass. This is good if you already have headphones you like.
Rockman Bass Ace Headphone Amplifier
This headphone amp has been around for a long time and works quite well. This has audio inputs and also allows you to use your own headphones.